Smart car rental firm Car2Go got themselves in hot water with Sutton residents recently, by parking their cars in resident's spaces.  As many drivers living in a permit zone know, a resident's permit can be an expensive addition to the cost of motoring, so it's no surprise that many complained when they found theirs were taken by the new Smart cars.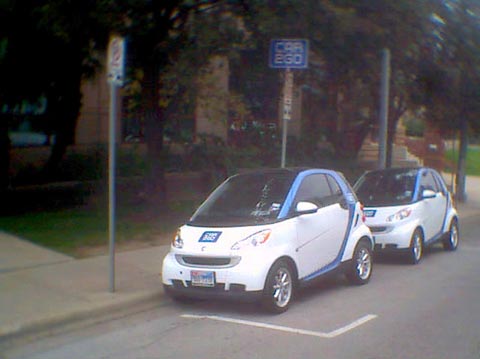 The cars can be rented by the minute, with other costs covered (insurance, fuel etc…) and can be parked for free in Council spaces and car parks.  This didn't however cover resident's bays, a fact which was overlooked by the team responsible for bringing the vehicles to Sutton.  As a result a number of these vehicles were ticketed after complaints from residents.
Not perhaps the best way to introduce a company to the local area (although the service is aimed mainly at those who don't already have cars).  Hopefully the roll-outs planned for other London Boroughs goes more smoothly.